Saudi Arabia's General Authority of Civil Aviation (GACA) has asked the Pakistani national airline, Pakistan International Airline (PIA), to pay $48 million in outstanding dues to avoid suspension of operations including Hajj flights.
The GACA also warned that the repatriation of the 50,000 Hajj pilgrims will not commence until the payments are made. People familiar with the developments said that the revelations were made by finance minister Ishaq Dar during the economic coordination meeting chaired this week.
The highly mismanaged Pakistani state airlines may even close down as the ECC failed to release the PKR 22 billion pending claims on account of markup up to June 2023, releasing a mere PKR 4 billion.
It was also revealed that AerCap, a lessor of the PIA, impounded its B-777 aircraft last month at Kuala Lumpur. It was released after the Pakistan government made the overdue payment and pleaded the PIA receipts through the International Air Transport Association (IATA) clearing house.
Pakistan Prime Minister Shehbaz Sharif on Wednesday said that a high-level committee chaired by the finance minister will work out the restructuring, reformation, and revival of PIA.
Aviation Minister Khawaja Saad Rafiq, Planning Minister Ahsan Iqbal, Commerce Minister Syed Naveed Qamar, Special Assistant to the PM, and Secretary Aviation are the other members of the committee.
PIA is also facing a lawsuit in the US from Willis Leasing over non-payment. To avoid any further adverse action, PIA is removing and returning the two A-320 aircraft engines leased from them. PIA insurance broker Alliana also issued a termination notice and demanded overdue payments and said once insurance stops so will flight operations.
PIA's IATA membership was also in peril as it did not pay outstanding dues to over $2.8 million. The last date for payment was June 21. However, the payment was made on June 23.
This payment has been made with great difficulty, however, if the existing cash flow problem continues, this situation is likely to re-emerge in the near future.
The ECC had just approved to release of Rs. 4 billion against the demand of Rs. 22 billion pending claims on account of markup upto June 2023 which means PIA flight operations may be suspended in the coming days.
The aviation minister briefed the prime minister about the proposed route map and reformative measures for the uplift of the national flag carrier. The premier appreciated the efforts of PIA's revival. He viewed that the PIA had the capacity to overcome the losses.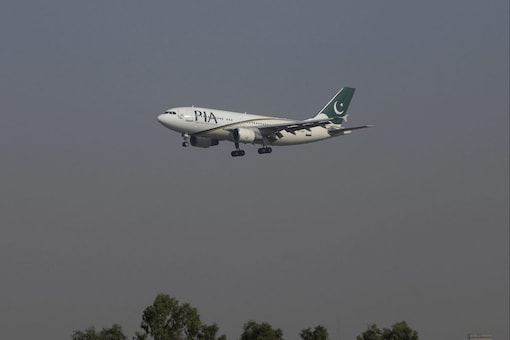 PIA had lost the Europe and US routes owing to irresponsible statements by the previous government, inflicting the loss of billions of rupees.
Despite hardships, the PIA has been also tasked to increase its fleet from 27 to 49, which the government hopes will also steer the airline out of the crisis.