Cricketer Haris Rauf and Muzna Masood Malik recently exchanged wedding vows in a private ceremony that seemed to have managed to evade much media attention.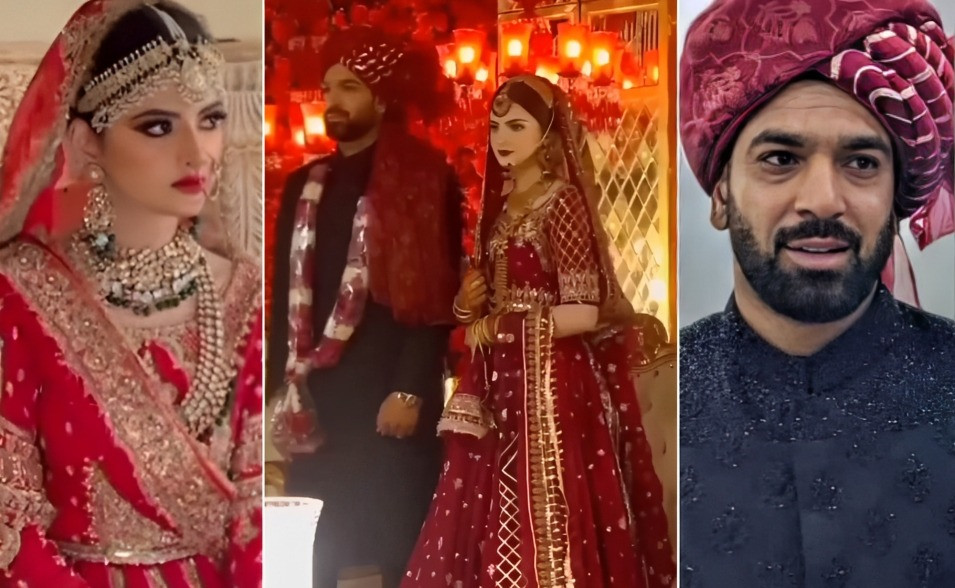 The couple's nuptials took place on Thursday. Haris, decked in a black sherwani with a red turban, looked radiant with a bustling garland around his neck. Muzna, keeping in line with tradition, wore an all-red ensemble, embellished with gold, looking absolutely stunning.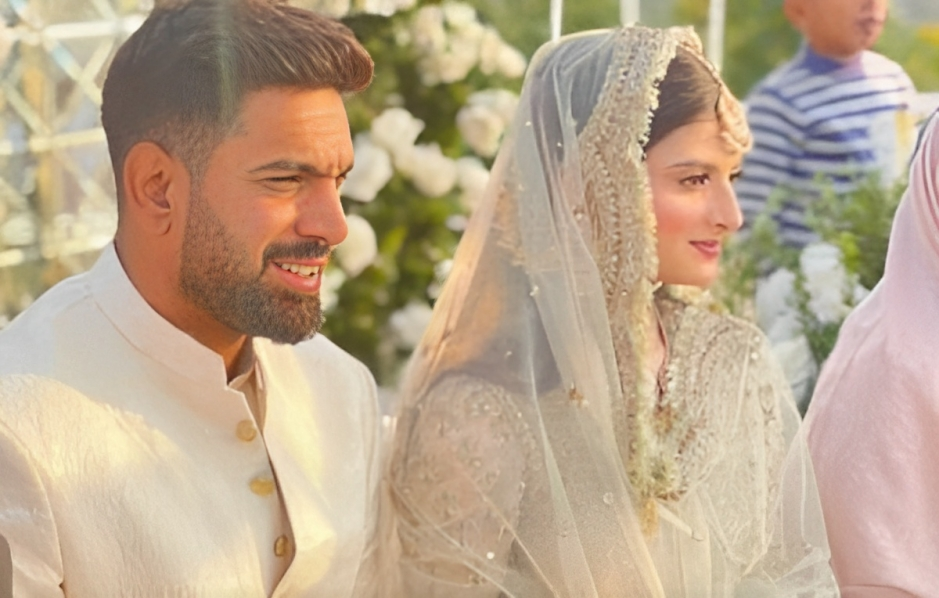 The festivities commenced earlier this week with a lively Qawwali night. Haris, a 29-year-old fast bowler who has garnered national acclaim for his exceptional skills, had already entered into a nikkah ceremony with Muzna in December of last year. As they embark on their new journey as husband and wife, the couple's wedding celebrations are now in full swing.
Cricketers entry at Haris Rauf's Wedding. #HarisRauf pic.twitter.com/AFgOSGUtfi

— Shaharyar Ejaz 🏏 (@SharyOfficial) July 6, 2023
Numerous videos and images have surfaced, capturing various moments from the wedding events. These visuals showcase the couple's grand entries, scenes from the baraat (wedding procession), and even an emotional video of Muzna bidding farewell to her family.
Maybach for #HarisRauf's Walima pic.twitter.com/LQER69CMR0

— Fahad Malik (@Fahad4014) July 7, 2023
Haris's teammates also took the opportunity to send their best wishes to the cricketer before the ceremonies began. In a brief eight-second video, Shaheen Afridi stands alongside the team, expressing, "Harry, all of us wish you a very happy wedding."
Pakistan team wishes Haris Rauf a 'happy marriage' with an adorable video#DialoguePakistan #HarisRauf #harisraufwedding #marriage #adorable #PakistanCricket #wishes #team #player pic.twitter.com/WdQnHQai42

— Dialogue Pakistan (@DialoguePak) July 7, 2023
As the wedding saga unfolds, the entire nation joins in extending warm wishes and blessings to the newlyweds. May their journey together be filled with an abundance of love, happiness, and success.
Love is a gift bestowed on very few people by God. You two should be grateful he blessed you two with it. Congratulations🎉🎉💞 @HarisRauf14#HarisRauf #happywedding #Cricket #cricketlovers #Ashes2023 #threadapp pic.twitter.com/M3fmbu7rYI

— BiLAL_56PCT (@Bilal_56PCT) July 7, 2023