Pakistan returned to the world squash podium on Sunday when young Hamza Khan made a comeback to beat Egypt's Mohamed Zakaria to win the World Junior Championship in Melbourne.
Khan claimed a 3-1 victory over Zakaria in the finale, with a scoreline of 10-12, 14-12, 11-3 and 11-6.
This was Pakistan's first World Junior Squash title in nearly four decades as the last Pakistani player to lift this trophy was Jansher Khan, who won the title 37 years ago in 1986.
The final between Hamza and Zakaria started off in an exciting manner with two back-to-back games, ending up in tiebreakers. However, Hamza convincingly took the following two games to complete a 3-1 win.
Meanwhile, Zakaria took the lead in the second game, which lasted for 26 minutes with a score of 12-10.
It was another thrilling encounter as the Pakistani was down 8-10, but denied Zakaria the much-needed game point twice and levelled the match with 14-12 win.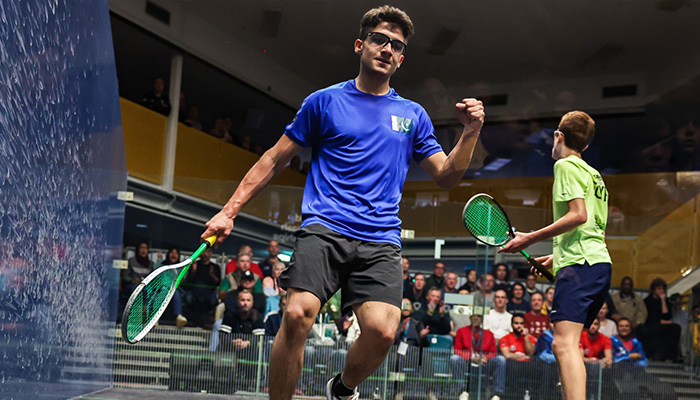 The next two games were a total contradiction to what everyone witnessed in first two games. Hamza won the third game without much resistance in just 6 minutes with a score of 11-3, before finally winning the 4th with a score of 11-6.
Hamza qualified for the final of the World Junior Squash Championship on Saturday. French player Melvil Scianimanico fought back from two games and match ball down but Hamza prevailed in the decider to qualify for the final.