Pakistan's Federal Minister of State for Petroleum Musadik Malik on Sunday said that the Kingdom of Saudi Arabia (KSA) and the United Arab Emirates (UAE) were taking a keen interest in Pakistan's information technology, agriculture and mining sectors.
Quoting , the state minister in an interview with a private television channel, Pakistan's official news agency — Associated Press of Pakistan (APP) — said that the KSA planned to fix $24 billion in funds for investment purposes, while the UAE allocated $22 billion funds for exploring opportunities in three sectors of Pakistan.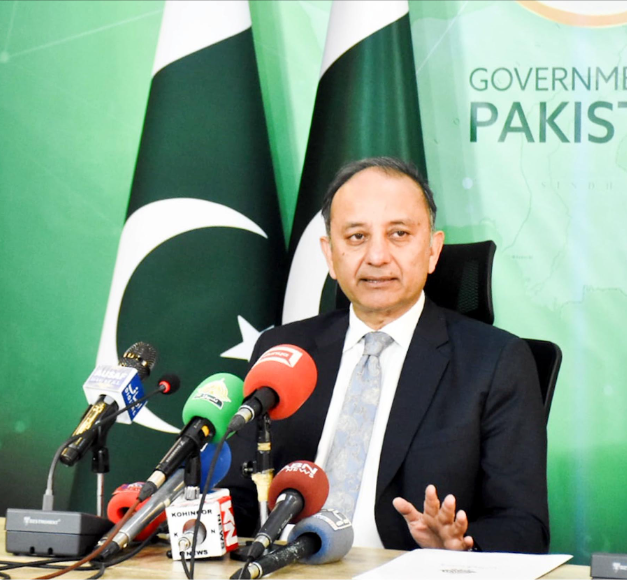 "Our young people having knowledge of advanced technology are fully capable to show the world about their skills. We are hopeful to bring business opportunities here in this country."
He said the government recently constituted committees for one-window operations to facilitate the investors. On former prime minister Nawaz Sharif's arrival in Pakistan, he said, after the announcement of the date by the Election Commission of Pakistan, the PML-N supremo will come to Pakistan to lead the election campaign.
He said the incumbent government's tenure would end by mid-August and the caretaker set-up would invite the ECP to announce the schedule for general elections.
He said it was the responsibility of the ECP to hold the next elections in a transparent manner. "The PML-N under the guidance of Nawaz Sharif will sweep the general elections."
To a question about the next leadership role in this country, he said the PML-N would decide about the leadership role.
To another question about relief to the poor people, he said despite economic challenges, the government provided maximum relief to employees, and pensioners besides the people working in the private sector.
About gas and electricity load-shedding, he said: "We have issued directives to the department concerned to ensure energy supply during cooking breakfast, lunch and dinner timing."
He said that a discussion had taken place with Azerbaijan regarding the provision of LNG cargo to Pakistan before next winter.
On the IMF deal, he said a nine-month relief through an agreement had been made to run the economic affairs in a proper manner.
He hoped that heavy investment from the Gulf region would boost business activities besides open job opportunities in Pakistan.