By Ghulam Haider
When fossil fuels are burned, they release large amounts of carbon dioxide, a greenhouse gas, into the air. Greenhouse gases trap heat in our atmosphere, causing global warming.
Already the average global temperature has increased by 1C. Warming above 1.5°C risks further sea level rise, extreme weather, biodiversity loss and species extinction, as well as food scarcity, worsening health and poverty for millions of people worldwide.
Fossil fuels are formed from the decomposition of buried carbon-based organisms that died millions of years ago. They create carbon-rich deposits that are extracted and burned for energy. They are non-renewable and currently supply around 80% of the world's energy. They are also used to make plastic, steel and a huge range of products. There are three types of fossil fuel – coal, oil and gas.

Fossil fuels have been the cornerstone of human progress and industrialization for centuries, powering economies, transportation, and electricity generation. However, despite their numerous advantages, the reliance on fossil fuels has come at a significant cost to human health and the environment. In this article, we will explore the adverse health impacts of fossil fuels and shed light on the urgency of transitioning towards cleaner and sustainable energy sources.
The health impacts of fossil fuels have been largely overlooked in the pursuit of economic development and energy production. However, the hidden costs borne by human health and the environment are too significant to ignore. From respiratory diseases caused by air pollution to the spread of infectious diseases due to climate change, the consequences are vast and far-reaching. Transitioning to sustainable and cleaner energy sources is not only an environmental imperative but a vital step in safeguarding public health and ensuring a sustainable future for generations to come. By acknowledging and acting upon these challenges, we can collectively forge a path towards a healthier and greener world.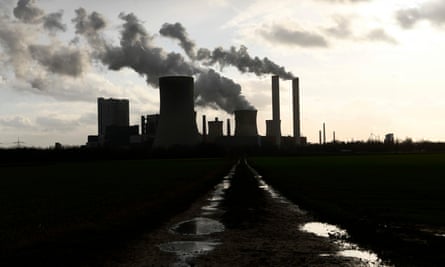 The Intergovernmental Panel on Climate Change (IPCC) has conclusively identified that the primary driver of global warming is the emission of greenhouse gases from fossil fuels. In 2018, an alarming 89% of global CO2 emissions originated from fossil fuel use and industrial activities.
Among all fossil fuels, coal stands as the dirtiest, contributing to a significant 0.3°C of the 1°C rise in global average temperatures. Regrettably, it constitutes the largest individual source of global temperature escalation.
Similarly, oil combustion releases an enormous amount of carbon into the atmosphere, accounting for roughly one-third of the world's total carbon emissions. Moreover, oil spills in recent years have devastatingly impacted marine ecosystems.
While natural gas has been promoted as a cleaner alternative to coal and oil, it is still a fossil fuel and contributes approximately one-fifth of the world's total carbon emissions.
The IPCC warns that to limit global warming to 1.5°C above pre-industrial levels, fossil fuel emissions must be halved within the next 11 years.
Despite the world governments committing to reduce carbon emissions under the Paris Agreement in 2015, a recent report by the UN Environment Programme indicates that we are on track to produce more than double the amount of coal, oil, and gas by 2030 than what can be sustainably burned to limit global warming to 1.5°C.
Fossil fuel companies continue to play a significant role in our planet's future. Although scientists advocate for a massive shift to renewable energy and improved efficiency, these companies persist in producing and selling fossil fuel products. For instance, in 2019, BP invested heavily in an advertising campaign to showcase its low-carbon energy and cleaner natural gas. However, the reality remains that more than 96% of BP's annual expenditure continues to focus on oil and gas. This pattern is pervasive throughout the entire fossil fuel industry.
As a response to such practices, efforts have been made to raise awareness. In 2019, a complaint was filed with the UK National Contact Point concerning BP's misleading advertisements. Calls for banning fossil fuel advertising, unless accompanied by tobacco-style health warnings, have been initiated to ensure the public is fully informed about the true impact of fossil fuels.
Moreover, research from the University of Wisconsin-Madison highlights the significant benefits of eliminating air pollution caused by burning fossil fuels. Such measures would prevent over 50,000 premature deaths and generate more than $600 billion in health benefits annually in the United States. By reducing harmful particulates, sulfur dioxide, and nitrogen oxides, not only would public health improve, but additional benefits would be gained by mitigating climate change.
Air pollution and respiratory diseases
The burning of fossil fuels releases a plethora of pollutants, including sulfur dioxide, nitrogen oxides, particulate matter, and volatile organic compounds, which contribute to air pollution. These pollutants are responsible for the formation of smog and haze, causing serious respiratory problems like asthma, bronchitis, and chronic obstructive pulmonary disease (COPD). Long-term exposure to air pollution has also been linked to an increased risk of cardiovascular diseases and premature death.
Climate change and infectious diseases
Fossil fuels are the primary drivers of greenhouse gas emissions, leading to global warming and climate change. As the planet's temperature rises, it creates conducive conditions for the spread of infectious diseases like malaria, dengue fever, and Zika virus. Moreover, extreme weather events fueled by climate change, such as hurricanes and heatwaves, can cause direct injuries and fatalities, exacerbating health crises.
Water pollution and health hazards
The extraction, transportation, and refining of fossil fuels often result in water pollution through accidental spills, leaks, and inadequate waste disposal practices. Contaminated water sources can lead to severe health hazards, including gastrointestinal diseases, neurological disorders, and reproductive issues. Furthermore, fossil fuel-related pollution affects marine life, disrupting aquatic ecosystems that support human livelihoods and food security.
Mental health and community impact
Communities residing near fossil fuel extraction sites or power plants often bear the brunt of the health impacts. Apart from physical health problems, these communities may also face psychological stress due to constant exposure to environmental hazards, concerns about their well-being, and uncertainty about their future. The negative impacts on mental health can manifest in anxiety, depression, and a diminished sense of community cohesion.
Occupational hazards for workers
Workers in the fossil fuel industry face unique health risks associated with their jobs. From coal miners suffering from black lung disease to oil rig workers facing risks of explosions and chemical exposure, the industry poses significant health hazards for its workforce. Additionally, limited access to healthcare and safety regulations in some regions exacerbates these dangers.
Impacts on vulnerable populations
The health impacts of fossil fuels disproportionately affect vulnerable populations, including low-income communities, children, the elderly, and those with pre-existing health conditions. These groups often lack access to quality healthcare and face increased susceptibility to respiratory and cardiovascular diseases, making them more susceptible to the harmful effects of air pollution and climate change.
Mitigation and transition to sustainable alternatives
Addressing the health impacts of fossil fuels requires a concerted effort from governments, industries, and individuals alike. Policy measures, such as implementing stricter emission regulations, promoting renewable energy sources, and investing in public transportation, can significantly reduce air pollution and its associated health risks.
The transition to renewable energy is critical to protect public health and mitigate climate change. Renewable sources like solar, wind, hydro, and geothermal power offer cleaner alternatives, emitting little to no harmful pollutants and significantly reducing greenhouse gas emissions. Investing in energy-efficient technologies and encouraging sustainable practices can also contribute to healthier communities and a safer environment.