Pakistan's former Prime Minister, Imran Khan, has emerged as the overwhelming choice in a recent World Times Twitter poll. The highly anticipated poll asked participants to share their opinion on the most popular political leader in Pakistan's history, and the results speak for themselves.
Imran Khan, Chairman of Pakistan Tehrik-e-Insaf (PTI), secured a whopping 97.6% of the votes, solidifying his status as the most beloved political figure among the people of Pakistan.
https://twitter.com/WorldTimesWT/status/1665744544565186561
In contrast, former Prime Minister Nawaz Sharif of the Pakistan Muslim League-Nawaz (PML-N) garnered 1.6% of the votes, while former president Asif Zardari received 0.7%. votes The margin of victory for Imran Khan is not only significant but also indicative of his widespread popularity and the immense support he enjoys from the Pakistani population.
Imran Khan's journey to this point has been a remarkable one. A maverick cricketer-turned-politician, he was elected as Prime Minister in 2018. He promised to bring about sweeping reforms and address the longstanding issues plaguing Pakistan. Khan's charismatic personality and his pledge to tackle corruption and inequality resonated with the people, propelling him to power.
However, his tenure as Prime Minister was not without challenges. Imran Khan faced criticism for his handling of the economy and for failing to fulfill some of his campaign promises. Moreover, in April last year, he was ousted from office in a No-Confidence vote of the Parliament. Since then, Imran Khan has taken to the streets, advocating for a declaration of the date for the general elections, as he seeks to regain his position as the leader of Pakistan.
https://twitter.com/FrankfurtPK/status/1665758303282921482
Despite the setback, Imran Khan's popularity has not waned. The World Times Twitter poll serves as a testament to his enduring appeal and the faith the people of Pakistan continue to place in him. His ability to connect with the masses, particularly the youth through social media, has been a driving force behind his success. Imran Khan's background as a cricketing legend and his philanthropic work through the Shaukat Khanum Memorial Cancer Hospital and Research Centre has endeared him to many.
Moreover, Imran Khan's staunch stance against corruption has resonated with a population tired of widespread graft and nepotism. He has vowed to hold accountable those responsible for embezzlement and misappropriation of public funds, promising a clean and transparent government. These anti-corruption efforts have earned him praise both domestically and internationally, positioning him as a leader committed to the betterment of Pakistan.
It is important to note, however, that Imran Khan's popularity does not come without detractors. Critics argue that his government has not done enough to address the economic challenges facing the country, with high inflation and unemployment rates continuing to plague Pakistan. Additionally, concerns have been raised about the state of human rights and press freedom under his administration.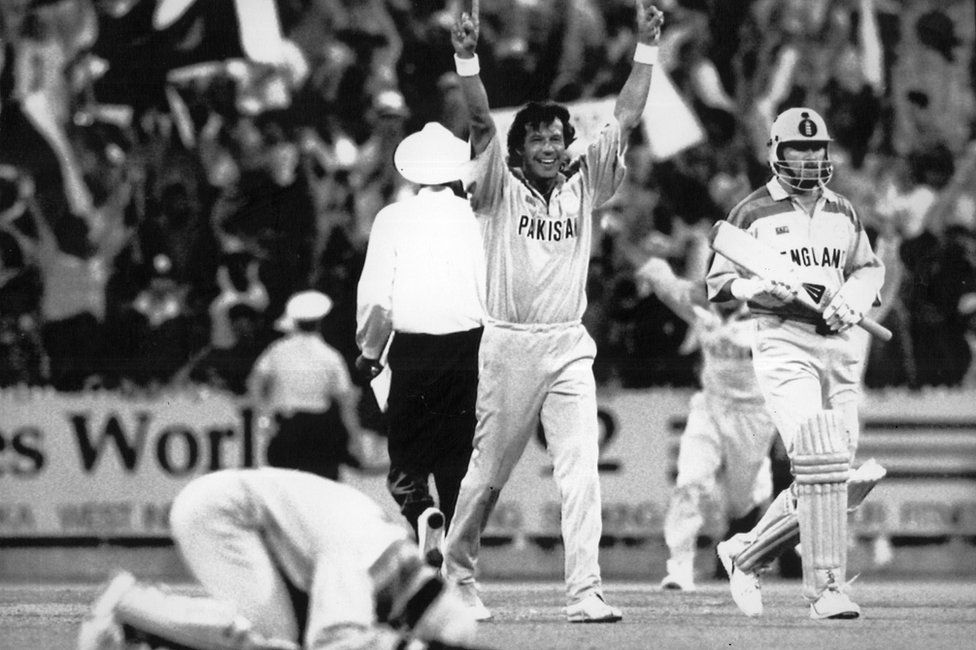 Nonetheless, the overwhelming support for Imran Khan in the World Times Twitter poll indicates that he remains a powerful force in Pakistani politics. As he continues his efforts to regain the Prime Minister's office, it is clear that he still commands a significant following and that the people of Pakistan have not lost faith in his ability to lead and bring about meaningful change.
While the final outcome of Imran Khan's political journey is yet to be determined, his emergence as the favourite in the World Times Twitter poll is a testament to his enduring popularity and the deep connection he has forged with the people of Pakistan. Whether he succeeds in his quest to return to power or not, Imran Khan has undoubtedly left an indelible mark on the country's political landscape and will be remembered as a prominent figure in Pakistan's history.