NEOM Green Hydrogen Company (NGHC), a joint venture between renewables developer ACWA Power, gas company Air Products, and the futuristic city project NEOM, has reached financial close on a Saudi green hydrogen plant with US$8.4 billion.
The company also said it concluded a $6.7 billion agreement with Air Products (APD.N) for the plant's engineering, procurement, and construction (EPC).
🇸🇦 #Neom Green Hydrogen Company has concluded a series of agreements with 23 local, regional and international banks and investment companies, worth $8.4 billion (!) to establish the world's largest green hydrogen production plant.https://t.co/xFOJHXZGo3

— LDoulis 🇬🇷🇨🇾 (@IDoulis) May 23, 2023
The company secured an exclusive 30-year off-take agreement with Air Products for all the green ammonia it will produce.
Hailed as the world's "largest" carbon-free green hydrogen plant, the project will produce up to 600 tonnes per day of hydrogen by the end of 2026.
It will be powered by up to 4GW of solar and wind power to produce the green hydrogen which will then be used to produce green ammonia.
Located in the northwest of Saudi Arabia, in Oxagon – the region where NEOM is being built – the project has secured the engineering, procurement and construction (EPC) with Air Products for US$6.7 billion. The gas company signed a 30-year offtake agreement with NGHC for the entirety of the green ammonia produced.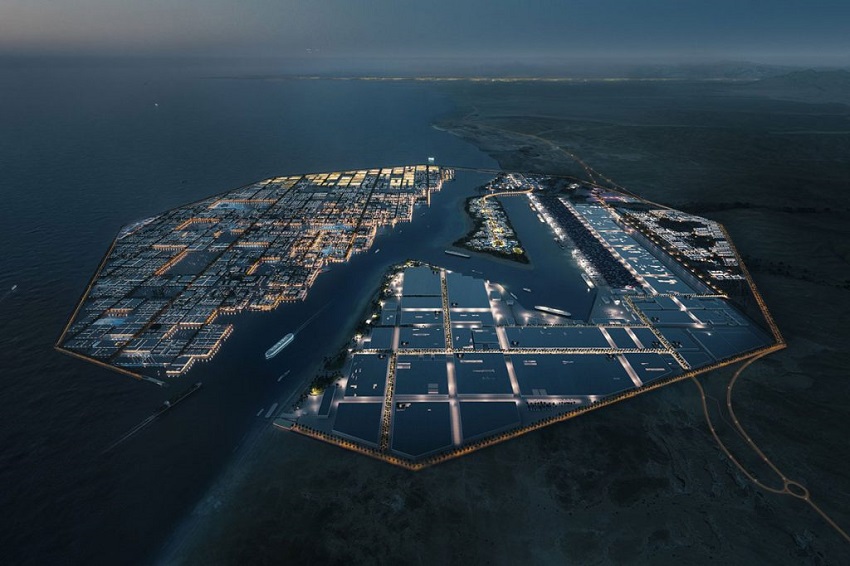 Seifi Ghasemi, chairman, president and CEO at Air Products, said: "As the primary EPC contractor and system integrator for the facility, we are proud of the significant progress made with engineering and have awarded all major subcontracts for the project. Land preparation is also complete, construction is well underway, and the joint venture team is in place and actively executing to bring green energy to the world by the end of 2026."
#PortofNEOM is open for business.

As the primary seaport for @NEOM, enhanced operational capabilities are now on stream.

With over SAR 7.5 billion invested in development to date, our ambition is to build the world's most efficient and sustainable next-gen port.#Oxagon #NEOM pic.twitter.com/JKFKkSd0Nx

— OXAGON (@NEOMOXAGON) May 17, 2023
This is the second Saudi-related announcement for ACWA Power in less than a week when it signed an agreement with Badeel – the water and electric holding company of the Saudi Arabian Public Investment Fund (PIF) – to develop three solar PV projects in Saudi Arabia with a total capacity of 4.5GW.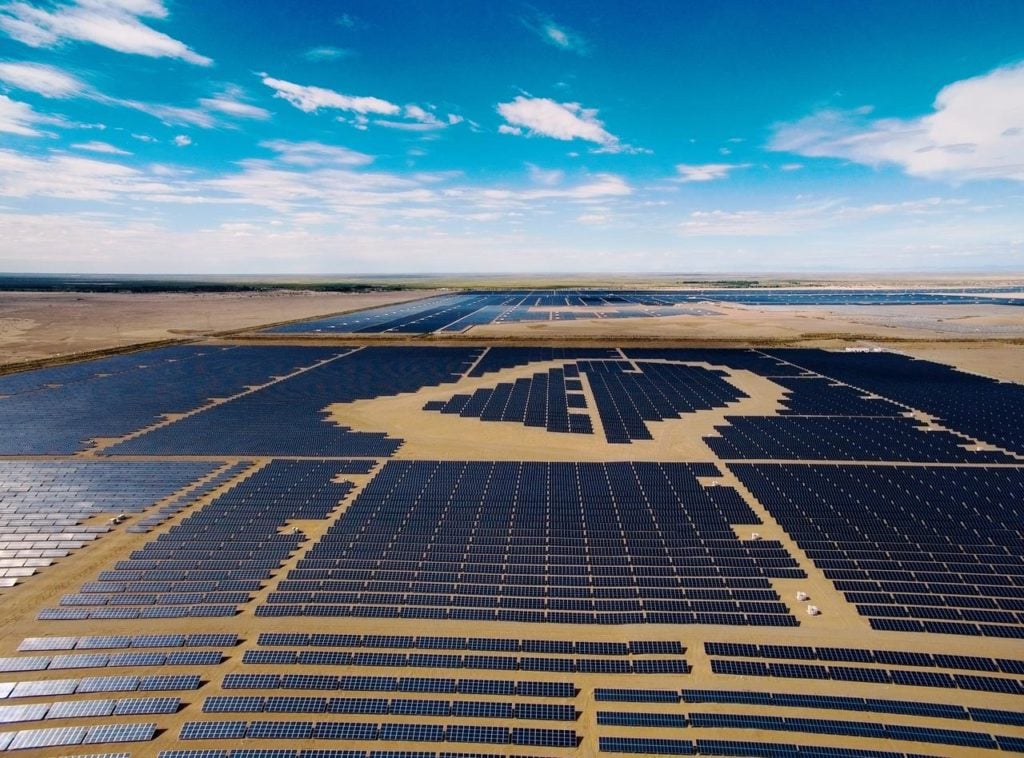 Moreover, the project secured an investment north of US$8.4 billion, of which US$6.1 billion from non-recourse financing from 23 local, regional, and international banks and financial institutions.
In January 2023, the Ministry of Industry and Mineral Resources of Saudi Arabia granted NGHC its first industrial operating license, paving the way for Saudi Arabia to emerge as one of the largest hydrogen producers globally.
This could be what Neom city in Saudi Arabia looks like in 2025
by @gigadgets_#AI #ArtificialIntelligence #Renewables #EmergingTech #Technology #FutureOfWork

cc: @maxjcm @ronald_vanloon @pascal_bornet @marcusborba pic.twitter.com/CVJRh2ItbM

— Ronald van Loon (@Ronald_vanLoon) May 19, 2023
Significant boost to green hydrogen market
The deals represent two of the most significant to date regarding green hydrogen. The International Renewable Energy Agency estimates that hydrogen will make up 12% of the world's energy consumption by 2050, with nearly two-thirds of that in the form of green hydrogen. Green hydrogen is produced using clean energy through electrolysis.
"This substantial financial backing from the investment community shows the unmatched potential of NGHC's green hydrogen project," said NEOM Green Hydrogen Company Chairman and NEOM CEO Nadhmi Al-Nasr. "At scale, this project is the first-of-its-kind internationally, leading the world in the hydrogen revolution."
#NEOM installed windmills and solar panels to power the most ambitious future green city in the world.#SaudiArabia #Green #ClimateAction #ClimateChange pic.twitter.com/FSTNuPKYj3

— Salman Al-Ansari (@Salansar1) May 14, 2023
Al-Nasr said the company believes the deal will lead to the expansion of the clean hydrogen market with the widespread adoption of green hydrogen, which has already seen recent gains.
Earlier this year, Air Products and AES unveiled plans to build a $4 billion green hydrogen facility in Texas. That plant will use 1.4 GW of wind and solar power to produce more than 200 metric tons of green hydrogen per day.
In addition to the significant amount of financing for the NEOM project, S&P Global certified the financing as adhering to green principles. It is one of the largest financial undertakings to fall under the green loan framework, according to NEOM Green Hydrogen Company.
Key capabilities are now on-stream at Port of NEOM.​

With expanded vessel, cargo and container handling services, we're well-equipped to process the increasing quantities of materials and equipment entering NEOM and the region. ​#NEOM #Oxagon #PortofNEOM pic.twitter.com/Qs0n3QGfxt

— OXAGON (@NEOMOXAGON) May 22, 2023
The hydrogen plant is an equal joint venture between ACWA Power, Air Products, and NEOM. Air Products will be the contractor and system integrator of the entire facility.
According to a report, ACWA Power said it plans to build as many as three more green hydrogen plants in the NEOM area. In early 2023, Saudi Arabia's Ministry of Industry and Mineral Resources awarded its first industrial operating license to NEOM Green Hydrogen Company.